Back
New rules for Fire and Smoke alarms in homes across Scotland – are you compliant?
The new regulations apply to ALL homeowners and landlords and properties must be compliant by February 2022. 
How and when are the rules changing?
The change applies to ALL households in Scotland and must be met by February 2022, an extension of 1 year due to the impact of the Covid 19 pandemic. The new Scottish legislation states that an interlinked Fire and Smoke alarm system must be fitted in a property and that there should be adequate Carbon Monoxide protection.

What do I need to know for my rental property?
From February 2022, new standards for fire and smoke alarms in all homes in Scotland will come into force.
From this date, every home must have:
Smoke alarms in every circulation space on each storey, such as hallways and landings
Smoke alarms installed in the room most frequently used for general daytime living purpose
Heat alarms installed in every kitchen
All smoke and heat alarms should be interlinked
Carbon monoxide alarms to befitted where there is a fuel burning appliance or a flue
This applies to ALL homeowners and landlords
The new rules mean the standard which currently applies to private rented property and new builds is being extended to all homes in Scotland.
It will be the responsibility of the homeowner to ensure the new safety standards are met.

What if I already have Smoke alarms?
If you already have Fire and Smoke alarms installed in your property, check that they are interlinked.
If you have an alarm system but it does not currently meet the new requirements, you can expand your system with wireless interconnection.
By having an interlinked system, the whole alarm system will be triggered if one alarm is activated meaning you are alerted immediately in the event of a fire.
What type of alarms should I get?
You can install interlinkable tamper-proof long life lithium battery alarms or mains-wired alarms.
If you need to expand your current alarm system, or if access is difficult, tamper proof long-life battery powered alarms are generally installed in place of mains powered alarms
How long do I have to comply?
The new regulations come into force in February 2022, meaning homeowners and landlords have until then to comply.
However, installing alarms at the earliest opportunity, will provide improved fire safety in Domestic and rental properties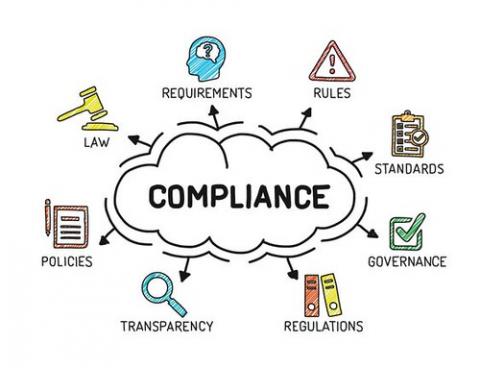 How will compliance be checked?
Compliance with the new rules will form part of any Home Report when you come to sell your property.
As this will be a minimum standard for safe houses, local authorities will be able to use their statutory powers to require owners to carry out work on substandard housing.
What next? 
Over the past few months we have been organising safety inspections for our Landlord's rental properties.  Our electrical contractors are providing testing and certification services to ensure your new or existing Fire Alarm System meets Scottish Government legislation.
Our preferred electrical contractor is Elite Electrical Scotland who are NICEIC approved.  Their trusted team can provide advice about Fire and Smoke alarms to safeguard your home and rental properties.
Some examples smoke alarm requirements:
Points to note for homeowners
If buying alarms yourself, look for a recognised brand, read online reviews and make sure each alarm meets the following standard:
Smoke alarms: BS EN14604:2005
Heat alarms: BS 5446-2:2003
Carbon monoxide detectors: British Kitemark EN 50291-1
If using an electrician to fit your alarms, ask them to confirm all fitted alarms will conform to the required standards
Not meeting the requirements could impact your home insurance. If you have any concerns, discuss them with your home insurance provider
Most smoke and heat alarms can be recycled, either in your home recycling bin or at your local recycling centre. Any old smoke batteries can also be recycled at your local Spar or Co-op.